COVID-19 Policy 
In line with the latest government pronoucements, we will be reopening for golf, footgolf and takeaway refreshments on 29th March 2021.  We follow a strict cleaning regime and have embraced the "Play Safe, Stay Safe" guidance from England Golf which we will continue to follow as we emerge from the crisis of the past year.
As things stand, we expect to be serving food and drink outside from 12th April and look forward to welcoming members and visitors inside the clubhouse once again, from 17th May.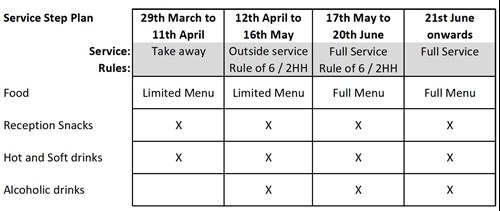 Golf with a View
The main course at Hinksey Heights opened in 1996.  It has a earned a reputation for challenging good golfers and rewarding those of all abilities with 18 holes of quality golf combined with unique and spectacular views of the Dreaming Spires of Oxford.
There are good learning and practice facilities including an on-site driving range, putting green and chipping green.
We have a loyal membership and new members of all ages and abilities are always welcomed into the club.  For visiting players our green fees are excellent value and we offer special packages for golfing societies and corporate days.
For new and developing golfers, lessons can be arranged with our friendly Golf Professional, David Cook.
Other Activities
Our Footgolf course, separate to the main golf course is great fun for families, work outings, clubs and has hosted many a serious competition too!
The Hinksey Heights Nature Trail starts from the main car park and is free for all to enjoy.
"The 19th Hole"
All visitors are warmly welcomed at The 19th Hole, whether engaging in our activities or just passing by.  There is a licensed bar serving hot and cold drinks, breakfasts, lunches and snacks.
Mission
Our mission is to provide access for all in the local community to golf and other activities as well as our stunning nature trail.  We are proud to provide unrivalled value for money amongst golf courses in Oxfordshire and an informal, friendly and relaxed experience to be enjoyed by all.
SafeGolf
Our Safeguarding Policies are an integral part of ensuring we provide a safe environment for all.  We have a policy relating to the protection of children HERE and a similar policy specifically relating to vulnerable adults HERE.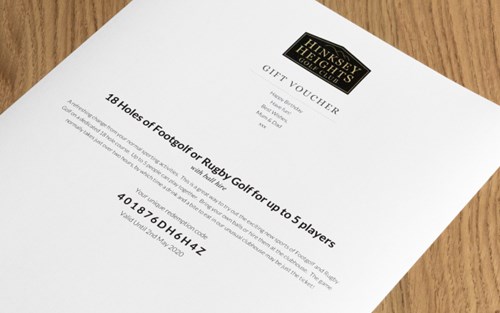 DID YOU KNOW
Hinksey Heights Gift Vouchers Now Available!
Due to popular demand from people looking for gifts for family and friends, we have launched online gift vouchers and put together a number of packages for golf, footgolf and rugby golf.  Click here to find out more.
The Rules of Golf Have Changed!
If you have been away from golf for a while, you may not be aware that the R&A made significant updates to the rules of golf at the start of 2019, simplifying the game for the casual and club golfer.  More information can be found here in easy to follow video format on the official website.